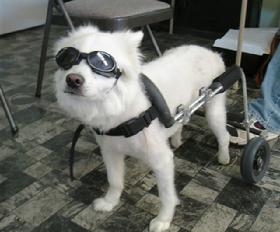 Humane Society Mascot Snowmobile
The Humane Society of Citrus County, FL, Inc. is a 501(c)3 organization, dedicated to the goal of there being no homeless, abused, unwanted pets in Citrus County. To obtain that goal, we will reach out to the public to assist us in building and maintaining a shelter/haven and will educate the public to the importance of spay/neuter to alleviate the problem of over-population of unwanted pets.
Home Away From Home - Board With Us
Need a safe place for your pet while you are away?
We have "Home Away From Home" Boarding.
Give us a call.



Call Tuesday thru Saturday - 11AM to 3PM
Make An Appointment To Have Your Pet's Photo Taken
"The world is a dangerous place, not because of those who do evil but because of those who look on and do nothing."
Albert Einstein
WE ARE NOT AFFILIATED WITH ANY OTHER HUMANE SOCIETY
WE DO NOT DO ADOPTIONS ANYWHERE OTHER THAN AT
PAWS-ITIVELY PETS ADOPTION CENTER
BY APPOINTMENT
DONATIONS ARE TAX DEDUCTIBLE
OUR LEGAL STATUS: Doc #745226 issued December 12, 1978 on file in Tallahassee. Registered with Florida Department of Agriculture & Consumer Affairs. Copy of the official registration and financial information may be obtained from the Division of Consumer Services by calling toll-free 800-435-7352 within the state. Registration does not imply endorsement, approval or recommendation by the State. All dues and contributions are tax exempt to the full extent allowed by law. Our registration number issued by Florida Department of Agriculture & Consumer Services is CH1815. 100% of all contributions are retained by Humane Society of Citrus County, FL, Inc. No percentage is retained by any professional solicitor.